Archive for RYOL Lecture Info
The FHL Foundation is excited to announce that we have partnered with the Association of Small Foundations (ASF) to bring author William Powers to Albuquerque to talk about his book Hamlet's BlackBerry—A Practical Philosophy for Building a Good Life in the Digital Age (2010, HarperCollins). Powers will be the keynote speaker for the first day of ASF's annual meeting to be held here in Albuquerque October 1–3, 2013, at Hotel Albuquerque at Old Town.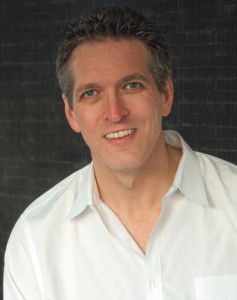 Author and Book Description—
William Powers was born in Arizona and grew up in Rhode Island. He graduated from Harvard University magna cum laude with a degree in U. S. history and literature, and did graduate study in Spain as a Rotary International Scholar. He began his career as a U.S. Senate staff member working on foreign relations, intelligence and military affairs.
He then joined The Washington Post, working initially for Bob Woodward in the investigative unit. He did reporting and research for The Commanders, Woodward's international best seller about the first Gulf War.
As a Post staff writer and columnist in the 1990s, Powers covered business, media, politics, popular culture and ideas. His writing has appeared in The Atlantic, The New York Times and many other publications. He created The New Republic's first media column, and for ten years wrote an influential column on the intersection of media and politics for National Journal.
He has been featured in dozens of major news outlets, including interviews with Katie Couric, NPR, Good Morning America, The PBS NewsHour, CNBC and the BBC, and coverage in The New Yorker, The Wall Street Journal, USA Today, Wired and The Guardian.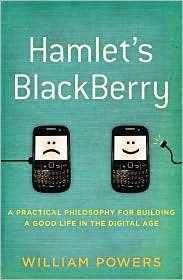 Powers has been a speaker at such high-profile venues as South By Southwest, the Aspen Festival of Ideas, Google and Facebook. Reporting on one of his dynamic presentations, The New York Times called him an "apostle" of the next wave of digital thinking.
He is the author of The New York Times best seller, Hamlet's BlackBerry. Widely praised for its insights on the digital future, the book grew out of research he did as a fellow at Harvard's Shorenstein Center. It has been selected as the Common Read at a number of U.S. colleges and universities, and translated into many foreign languages.
Powers is a two-time winner of the National Press Club's Rowse Award for best American media commentary. He has been a resident fellow at the MacDowell Colony, and studied the technology culture of Japan on a fellowship from the Japan Society.
He spent 2012 as director of The Crowdwire, a project analyzing the role of social media in the U. S. presidential race. The Crowdwire was sponsored by and based at Bluefin Labs, a technology company that grew out of the MIT Media Lab and was acquired by Twitter in early 2013.
He lives in Massachusetts with his wife, author Martha Sherrill, and their son.
Talk and Meet the Author Details—
WHAT: The Foundation's third lecture in its RYOL Lecture Series
WHO: William Powers, author of the 2010 book Hamlet's BlackBerry—A Practical Philosophy for Building a Good Life in the Digital Age
WHY: To further investigate not only technological revolutions across time (i.e., oral traditions, written language, print media, screen technologies, etc.), but also how to develop a productive relationship with current digital technologies revolutionizing our world (i.e., smartphones, tablets, hypermedia, the Internet, social media, etc.)
WHEN: Tuesday October 1st, 2013
WHERE: The Hotel Albuquerque at Old Town – 800 Rio Grande Blvd NW – Albuquerque, NM 87104 (Room TBA)
HOW MANY: Seating limited to 25 attendees
TIMES & FORMATS:
Registration 11:30 to 12pm
Lunch (courtesy of ASF) from 12:00 to 12:30pm (along with ASF attendees)
Half hour lunch talk from 12:30 to 1pm (along with ASF attendees)
15 minute break to 1:15pm (for FHL group)
45 minute Q&A from 1:15 to 2pm (for FHL group)
EXECUTIVE SUMMARY OF HAMLET'S BLACKBERRY: Click on this link to access part I of the 14-part blog post summary of Hamlet's BlackBerry written by the Foundation's president
REGISTRATION: Once again, we will be using Eventbrite.com for our registration services, and MGR & Associates for our event planning. Use the EventBrite widget along the right-hand side of this blog site to register. You can also go to the EventBrite web site and search for this event.
We look forward to seeing you at this exciting event: an opportunity to meet in both large and small group settings to hear from one of the leading voices—William Powers—in the area of society and technology. If you have any questions concerning this event, feel free to contact the FHL Foundation using the Contact Us link above. Click on this link for more information on ASF's Albuquerque Annual Meeting, October 1–3, 2013.